More than a job—Love what you do
Start your career in autism and ABA services at BAYADA.
Are you interested in working with individuals with autism or with those who have intellectual or developmental disabilities? Do you want a career where you can make a difference in someone's life on a daily basis?
BAYADA provides applied behavior analysis (ABA) services to individuals with autism and other developmental disabilities. There is a growing need for compassionate professionals to provide one-on-one and group services for clients in their homes, communities, schools, and our BAYADA Centers.
At BAYADA, we will pay for you to receive the career training you need to earn an international credential. All you need to get started is to:
Be at least 18 years old
Have a high school diploma or GED
Complete a background check
What is applied behavior analysis?
Applied behavior analysis (ABA) is an evidence-based intervention used to reduce challenging behaviors and increase functional skills for individuals with an autism spectrum disorder (ASD) and related learning or social disorders. ABA is an applied science that uses clearly defined procedures to address social, communication, behavior, and self-help deficits.
BAYADA provides ABA to clients in the comfort of their own home, school, community, and our centers. As ABA professionals, our goal is to help individuals with autism and related learning or social disorders to live safely at home and participate in their schools and communities with confidence, independence, and success. Our mission is to build better futures for our clients and their families.
Careers in Applied Behavior Analysis
BAYADA autism and ABA services has a host of rewarding career opportunities, ranging from entry level positions to masters-level clinical leadership roles.
These include:
View all ABA jobs opportunities with BAYADA
"Everyone at BAYADA is a team, so we are all working together to improve the quality of life for our clients. Everyone is supportive and they want you to succeed. The environment is very welcoming and different in a positive way."
—Randy Le, Registered Behavior Technician
Registered Behavior Technician
What is a Registered Behavior Technician?
An RBT, also known as a behavior technician (or a behavioral technician), is a health care professional who implements ABA strategies under the supervision of a BCBA or a BCaBA. At BAYADA, they work with individuals who are diagnosed with autism and those who may be experiencing developmental delays or deficits.
RBTs help to implement behavior intervention plans for their clients.
Depending on the age of your client, as an RBT, you can expect to:
Collaborate with BCBAs, BCaBAs, and other members of the care team.
Help clients establish play skills and participate in school or other community activities.
Implement plans focused on the reduction of challenging behaviors and the increase of functional skills.
Use ABA techniques to help improve communication and social skills.
How to become a Registered Behavior Technician
If you want to work as an RBT, you will need to achieve your RBT credential. That requires that you:
Receive RBT training
Pass the RBT competency assessment
Pass the RBT exam
Satisfy the RBT ethics code
Candidates who demonstrate that they are the right fit for this position receive BAYADA's training and credentialing assistance free of charge.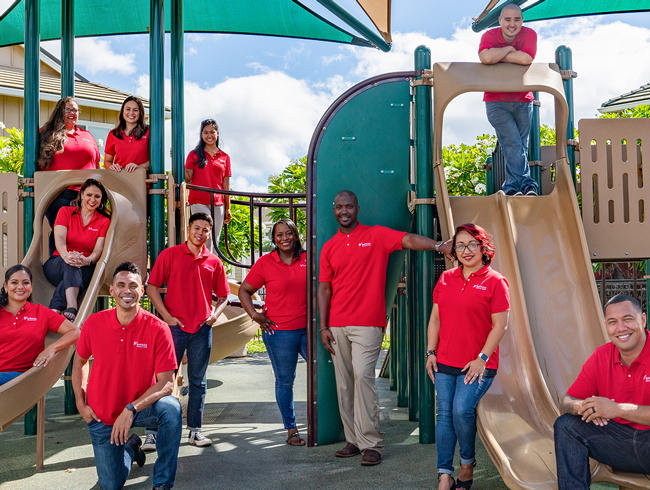 Training at the BAYADA RBT Academy
RBT training is a 40-hour course specific to learning the RBT task list. At BAYADA, we offer RBT training online at no cost to the trainee. Our RBT training is flexible, allowing you to complete it on your own schedule. We can guide you through the entire process, from your RBT course all the way to finding a job with a client who is a great match for you.
Along the way you will complete your Behavior Analyst Certification Board RBT competency assessment with direction from a BAYADA BCBA, and free study sessions to prepare for the RBT exam. BAYADA even covers the cost of your RBT exam and credentialing.
Why BAYADA?
There are many perks to becoming a BAYADA ABA Professional. You will enjoy:
Training on principles of applied behavior analysis (ABA)
Free continuing education courses
Ongoing professional mentorship, care team collaboration, and clinical support
Exam and credentialing reimbursement
Hands-on training in ABA and crisis interventions
Flexible scheduling that considers your preferences, with the ability to provide care in the home, school, or in our centers
Growth opportunities to become a BCBA or BCaBA
Are you already a trained and credentialed RBT? View all RBT job opportunities available with BAYADA.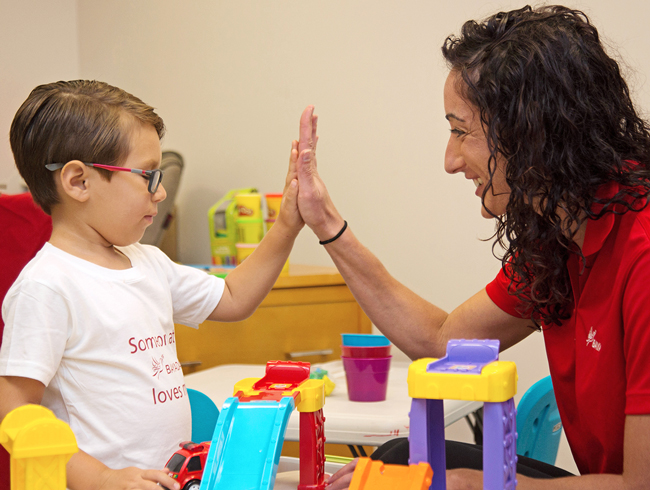 Board Certified Assistant Behavior Analyst and Board Certified Behavior Analyst
BCaBA versus BCBA
The key differences between a Board Certified Assistant Behavior Analyst® (BCaBA®) and a Board Certified Behavior Analyst (BCBA) are the job responsibilities and the requirements for education and supervision when working with clients. A BCaBA requires a bachelor's degree, whereas a BCBA requires a master's degree. Also, a BCaBA cannot practice independently, only with the supervision of a BCBA (who creates, maintains, and updates treatment and behavior plans). However, both BCaBAs and BCBAs can supervise an RBT who works directly with clients.
Depending on the individual client's needs, a BCaBA can expect to:
Assist the BCBA in completing assessments.
Collect and analyze data, design interventions and make changes as needed in collaboration with the BCBA.
Observe and record client improvement.
Generate reports detailing the progress of an ABA program.
Monitor the need for client reassessment or referral.
Supervise and mentor RBTs.
Work with clients on a daily basis.
View all BCaBA career opportunities available with BAYADA.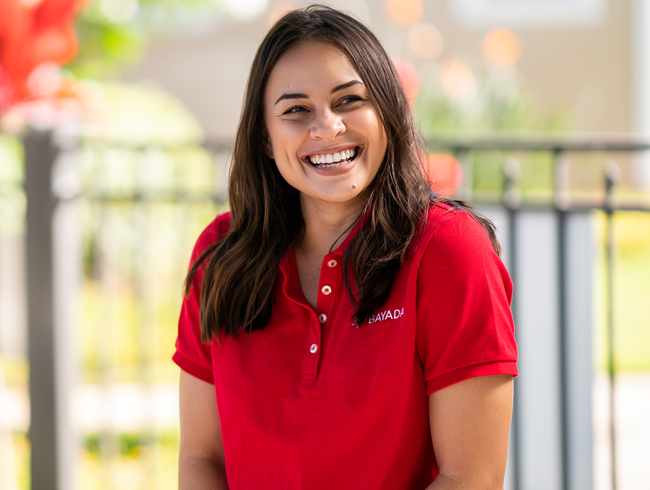 A BCBA can expect to:
Evaluate the client at the start of services, conducting behavior and curriculum assessments.
Design interventions for the client based on those findings.
Lead the client's intervention team (BCBAs and RBTs) on program implementation.
Modify client behavior plans and protocols as needed.
Provide support and supervision to those who work with clients on a daily basis.
Report any changes to the behavior services manager.
View all BCBA career opportunities available with BAYADA.
Why BAYADA Autism and ABA Services?
As a BAYADA professional, you will enjoy:
Free continuing education courses
Sponsorship to local conferences and other professional development opportunities.
Ongoing team collaboration and clinical support
Opportunities to develop new policies, procedures, and best practices in ABA
Flexible scheduling, including day, evening, and weekend shifts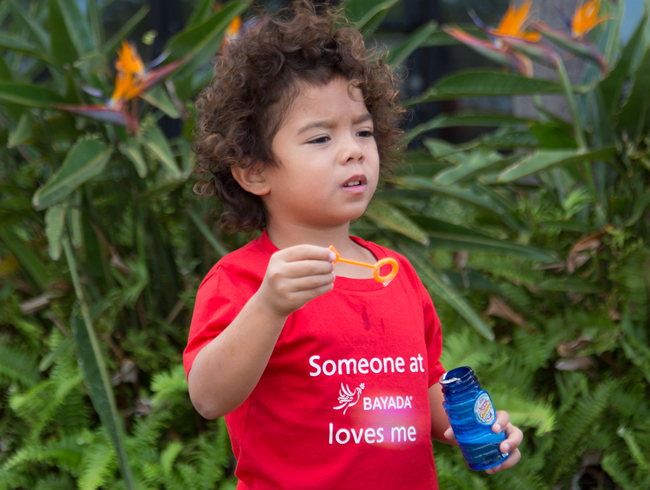 Client Services Manager
What is a client services manager?
A BAYADA Client Services Manager (CSM) coordinates schedules for our clients, ensuring that a member of our skilled team of clinicians is with the client when they need care. A CSM is one of the first touch points in the delivery of care, coordinating referrals for new and existing clients. A CSM's work requires a direct line of communication with clients, their families, and health care professionals. They become subject matter experts at matching individual care professionals with a care team, client, and their family.
Behavior Services Manager
The role of a BAYADA Behavior Services Manager (BSM) is for Board Certified Behavior Analysts who want to advance their management skills and experience. As a BAYADA BSM, you have the opportunity to:
Serve as clinical lead and client advocate, internally and externally.
Communicate and collaborate with team members, clients and families, schools, and other partner organizations and referral sources.
Provide clinical direction, support, and mentorship for behavior analysts.
Provide support for clients and their families.
Monitor individual client plans and outcomes, and modify and report as needed.
Participate in the interview and hiring of clinical staff.
Observe and confirm the competencies of clinical staff who provide ABA services, including RBT competency assessments and BCaBA requirements.
Supervise and train clinical staff in service settings and through review of data and documentation.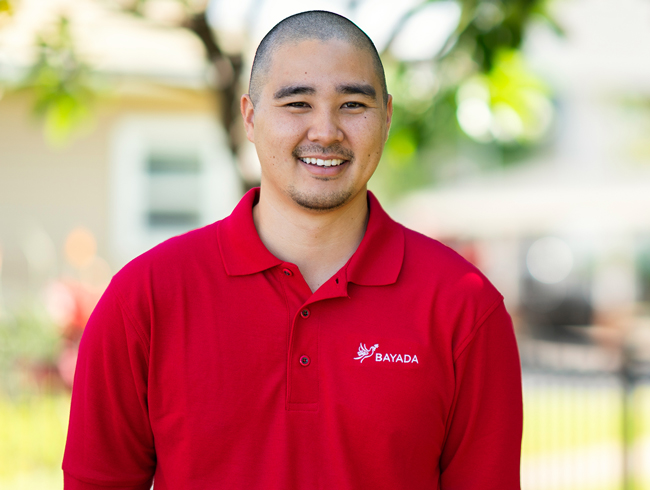 Why work with BAYADA?
At BAYADA, we believe our employees are our greatest asset. That's why we offer a host of employee reward, recognition, training, education, professional development, wellness, and support programs.
As a not-for-profit organization, we are driven by a deeper sense of purpose and believe that those in need of care deserve the best from us—personalized services delivered with compassion, excellence, and reliability. That's why we seek behavioral health professionals who view their work as much more than just a career—it's their calling.
BAYADA offers a comprehensive package of employee benefits, including: competitive pay, medical benefits, 401(k), and paid time off*
Weekly pay, with online earning statements
Direct deposit
Flexible scheduling
Tuition reimbursement and scholarship programs
Employee discounts on products and services
Health insurance, dental and vision plans
Employee Assistance Program (EAP)
Short and long-term disability insurance
Opportunities to enroll in voluntary insurance plans
Flexible Spending Account (FSA)
Health Savings Account (HSA)
Assistance to enroll in the Public Student Loan Forgiveness program for employees of nonprofit organizations
* Eligibility varies based on full or part-time employment.
BAYADA reward and recognition programs for employees include:
BAYADA Bucks are awarded to employees to thank them for their good work. They can be redeemed for a selection of products from the BAYADA Bucks catalog.
Hero Program: The Hero Program honors employees who exceed expectations in each of the company's core values of compassion, excellence, and reliability. Heroes are recognized at the office, divisional, and national level.
Talent Scout Program: Employees are eligible for financial bonuses for referring friends to work with BAYADA.
Companywide contests offer employees the chance to win great prizes.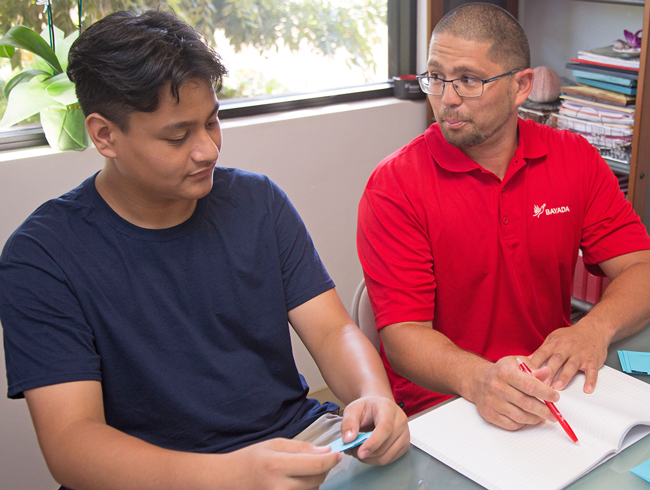 Diversity at BAYADA
BAYADA is committed to creating a culture and environment of diversity, equity, and inclusion (DEI) where all employees can thrive and all clients can receive high-quality, personalized care with a sense of well-being, dignity, and trust.
Diversity reflects the ways people are different from one another. This goes beyond the boundaries of race and gender to include culture, age, sexual orientation, ethnicity, socio-economic background, religion, neurodiversity, gender identity, experiences, disability, and invisible illness.
Equity creates fair treatment, access, opportunity, and advancement for individuals by establishing systems and processes that counteract social inequities and prevent the formation of barriers.
Inclusion fosters an environment where individuals feel safe to engage and participate fully because they feel respected, free to express their ideas, and valued for their unique voice, perspective, and abilities.