Launch Your Career with BAYADA's Nurse Residency Program
Make a smooth school-to-practice transition with the highest-quality, most comprehensive training and mentorship available in the rapid-growth field of home health care. A combination of online classroom, in-person simulation lab, and precepted clinical care will give you the skills and confidence to provide excellent one-on-one care to adults or children at home.
98+% Overall Program Satisfaction!
Nurse residents love our program, with exceptionally high ratings for each of the program components:
98.4%

Virtual classroom
experience

98.4%

Simulation lab
experience

100%

Mentor/clinical
coach experience

100%

Precepted
field shifts
BAYADA Nurse Residency Program Components
Our Nurse Residency Program is separated into two parts: Core Training and Extended Program.
Core Program Features
This first part of the program gives you the foundation you will need to feel prepared and confident. Working full-time, you will receive six weeks of intensive training, mentorship, and in-home preceptorship as you apply the skills you learned in nursing school.
Live webinar classroom learning

Weekly in-person simulation lab training

Precepted clinical rotations 20-24
hours/week

Observation of higher complexity clients

Weekly 1:1 with clinical mentor
Extended Program Features
Once you've demonstrated skill competency in the lab and at home—and feel confident in your abilities—you will begin caring for clients independently. Your clinical mentor will continue to support you throughout this stage.
Independent in-home practices
(with 24/7 clinical support line)

Ongoing learning activities

Increasing client complexity

Opportunities to upskill

Ongoing clinical mentorship
BAYADA NURSE RESIDENCY PROGRAM BENEFITS
Did you know...
95% of residents complete the program, and 100% of those work as BAYADA Nurses!
What do BAYADA Nurse Residents say about our program?
Take your career as far as
you want it to go!
Our program also provides a clear pathway to a career full of growth opportunities with a company that values your hard work. We offer advancement opportunities in both clinical and business leadership, with training, support, flexible schedules, and scholarships to help you reach your goals.
Search all Nurse Residency Jobs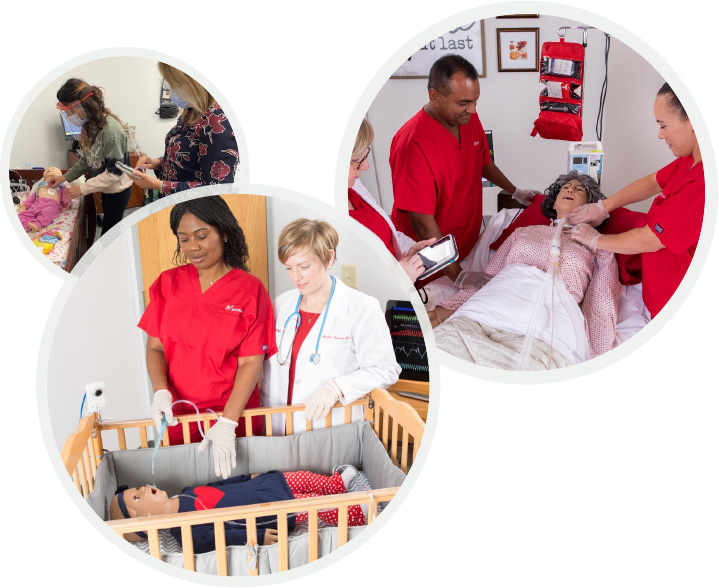 "Why is being a BAYADA Nurse such a rewarding career?"