BAYADA Home Health Care has a special purpose—to help people have a safe home life with comfort, independence, and dignity. And just as our clients thrive in their own homes, working here feels like coming home—to a large and supportive family that helps you be your best self. From colleagues and your office team, to your clients and their families, you'll gain the support and inspiration for a meaningful career that doesn't even feel like work.
At BAYADA, we seek, find, train, and champion those people who take pride and joy in healing. We match them one-to-one with the clients who can benefit most from their experience, compassion, and skill. And we support and fortify them at every step with training, technology, and teamwork.
BAYADA was founded on the principle that health care gets better when people get better care at home—the place where they feel best. And from the nurse, therapist, or aide at the bedside to the database managers, reimbursement specialists, and thousands of committed stakeholders who make this company work, delivering that care is our highest priority and our greatest joy. It's what we mean when we say, at the end of every day: WE LOVE WHAT WE DO.
The BAYADA Way
®
The BAYADA Way® is our company philosophy, and its core values – compassion, excellence, and reliability - are ever-present in our daily work.
It is our shared "true north" that embodies the essence of what we stand for, believe in, and value. It expresses what is most important about the work we do and the way we should work, in spirit and in action. Quite simply, The BAYADA Way® is what keeps us together, and sets us apart.
I stay with BAYADA because I feel supported and know that we're all in this together. I fell in love with our clients and the dedication BAYADA shows them. Susan E., RN - Transitional Care Manager
Specialty Practices
BAYADA offers health care professionals the opportunity to specialize in the skills and client populations that interest them most. Our specialty practices work together to provide integrated nursing, rehabilitative, therapeutic, hospice, and assistive care services that support clients' health and well-being from birth to the end of life.
Home Health

Our Home Health professionals (nurses, home health aides, therapists) provide short-term nursing, rehabilitative, therapeutic and personal care services to help adults and seniors recover from an illness or manage a chronic condition—and get back to their lives.

Adult Nursing

Our Adult Nursing professionals (RNs and LPNs), help bring hope and longer-term medical care to adults, seniors, and their families living with a chronic illness, injury, or disability, making a tremendous difference in their preventive health, well-being, and quality of life.

Assistive Care

Our Assistive Care professionals (home health aide, CNA, LNA, CHHA), provide non-medical care for adults and seniors who need companionship or assistance with activities of daily living (ADLs), including personal care, in order to stay safe and independent in the home of their choice.

Pediatrics

Our Pediatrics professionals provide nursing, and personal care services to children with special medical needs at home, at school, and in their community—educating and supporting families and empowering kids to be kids!

Hospice

Our Hospice professionals provide compassionate end-of-life care and social, emotional, and spiritual support to patients and families—giving loved ones the peace and comfort to make the most of their time together.

Habilitation

Our Habilitation professionals provide direct support services that help clients with intellectual and developmental disabilities live more fully and independently in their homes and communities.

Behavioral Health

Work one-on-one with children and adults with autism and other developmental and intellectual disabilities. Services are provided in the home, community, school, or our centers. Enjoy the rewards of knowing you are making a true difference in the lives of others.
What it means to be a Not-for-profit
BAYADA transitioning to not-for-profit in January 2019 was a huge step forward toward achieving our vision of becoming the world's most compassionate and trusted team of home health care professionals. It also signified that we stand for something different; something bigger than ourselves.
BAYADA is here for the long haul—we've got our sights set on a hundred years and beyond—as a leader in the movement toward making health care better through home-at-the-center: for everyone, everywhere.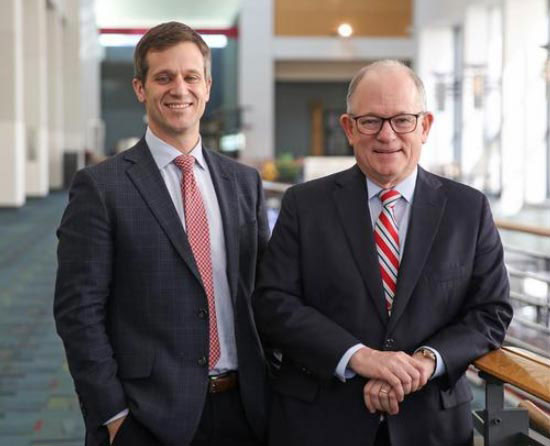 As a not-for-profit, we are reinvesting in our mission and our people, programs, and operations. That means:
Greater educational and training opportunities and competencies
New clinical innovations and technology to improve client and clinician experience
Improved recruitment efforts to bring in more great people
New offices around the globe, which equates to helping more people
Being a not-for-profit ensures that our employees get to keep doing the work they love, in a culture where they thrive, and that clients continue to receive the care they need and deserve.
History
In 1975, J. Mark Baiada started this company with $16,000 and a belief that everyone deserves a safe home life with comfort, independence, and dignity. Since then, that belief has led us to diligently, strategically, and compassionately deliver our care services to more than one million people of all ages across six countries and growing every year.
Mark's desire to make life better for someone else came from within, and that same innate passion for healing and helping resides within each of us. It is what drives our success as a company and satisfies our personal quest for doing meaningful work that matters. For our employees, working for BAYADA is much more than a career; it's a calling.
Learn more about our history here.
glassdoor

The greatest thing about being a part of the BAYADA team is that I truly feel that we all live and work according to the mission. Our clients come first, our employees are treated with respect and consistently recognized and there is a limitless amount of support from everyone within the company. I feel blessed to be a part of this great company.