At BAYADA, we care for each other with the same empathy and compassion that we give to our clients. It is this connectedness to each other and our mission that inspires our employees to give the best of themselves every day to every client. From the clinicians at the bedside to thousands of support professionals behind the scenes, our employees thrive in an inclusive culture that champions their success, rewards hard work, and encourages growth—both personally and professionally.
And our employees really do love what they do and it shows: their unbiased reviews have placed BAYADA on Glassdoor's list of 100 Best Places to Work and Highest Rated CEOs, as well as Forbes lists of Top Employers for New Grads and Women.
As a company that makes great employee experiences a top priority, BAYADA offers a wide variety of company benefits, perks, and recognition programs as our way of expressing gratitude, while creating an environment of inclusion that enables individuals to bring their whole, best self to work. So, when our employees say they love their job, we know we're doing ours.
DIVERSITY, EQUITY, & INCLUSION
"Treat others the way they wish to be treated."
~The BAYADA Way®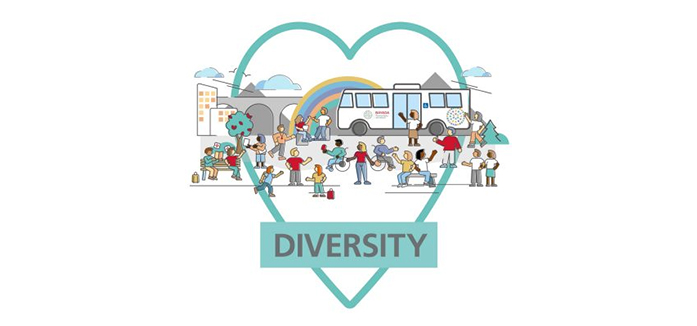 A diverse, equitable, and inclusive culture
Here at BAYADA we are committed to creating a culture and environment of diversity, equity, and inclusion (DEI) where all employees can thrive, and all clients can receive high-quality, personalized care with a sense of well-being, dignity, and trust. From our Employee Resource Councils to our inclusive policies and practices, learn more about how our diversity and inclusion initiatives positively impact every employee and client across our organization.
Training and development
"Continuously improve our work though evaluation, education, and training."
~The BAYADA Way®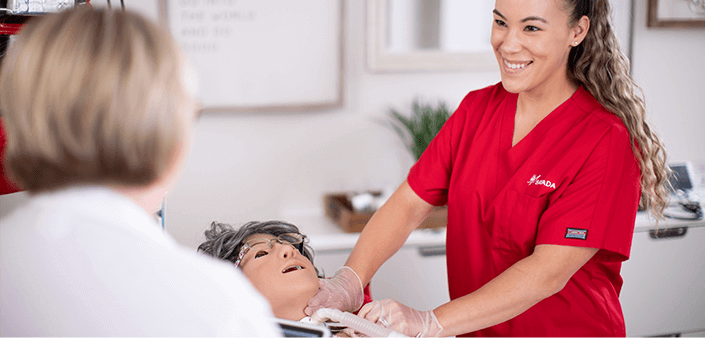 BAYADA offers career opportunities for both clinical and non-clinical positions, providing specific role-based training to help all our employees succeed.
BAYADA University

BAYADA University is our in-house education and training program, using state-of-the-art, dedicated training centers and online learnings to allow our employees to customize courses for their unique professional growth. Employees can learn in numerous paid training programs, or pursue a degree online through our degree-granting, higher education institutional partners.

CE Programs

BAYADA is an accredited provider of continuing nursing education by the American Nurses Credentialing Center's Commission on Accreditation. We offer our employees a variety of free continuing education units (CEUs) or contact hours for professional development.

And since we believe that better care is a right, not a privilege, we offer any health care professional the opportunity to learn and sharpen their clinical skills by taking free courses at education.bayada.com.

Simulation Labs

Our employees receive topnotch training through our award-winning adult and pediatric Simulation Labs, where high-tech manikins simulate real-life emergencies as well as daily care needs, giving users the opportunity to learn, practice, and enhance their clinical skills.

Nurse Residency Programs

New nurse graduates can jumpstart a career in home health care with our Nurse Residency Programs (LPN and RN) in both adult and pediatric specialty practices. The BAYADA Pediatrics Registered Nurse (RN) Residency Program is the only residency program in home care to earn accreditation with distinction by the American Nurses Credentialing Center's Commission on Accreditation (ANCC). Learn more here

BAYADA Presidential Scholarship

For those who want to choose their own career path, increase their earning potential, and build their self-confidence through education, the BAYADA Presidential Scholarship can help you get there. BAYADA awards thousands of dollars in scholarships each year to deserving BAYADA clinicians.
Employee Recognition
"Recognize and reward those who set and maintain the highest standards of excellence."
~The BAYADA Way®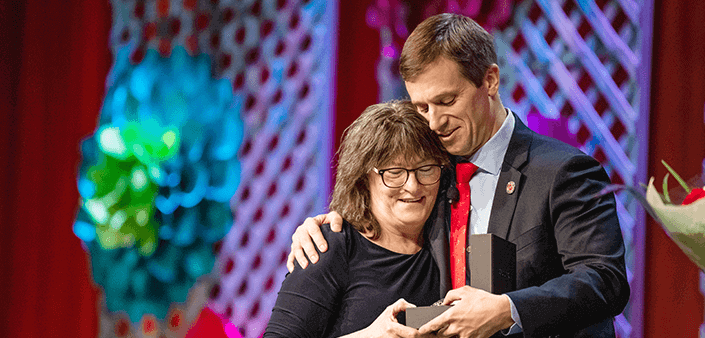 BAYADA understands that ensuring employees feel valued and appreciated for the work they do is the foundation of an exceptional employee experience, and essential to recruiting and retaining the best staff. Our ongoing recognition events and activities include:
hero program

Founded in 1999, the Hero Program is at the heart of our BAYADA recognition initiatives, honoring field employees who meet or exceed expectations in each of the company's core values of compassion, excellence, and reliability. Heroes are recognized at the office, division, and national level, and BAYADA celebrates our four Heroes of the Year (RN, LPN, PT, and HHA) during the Awards Weekend celebration with nearly 3,000 service and support office employees in attendance.

Contest for Clinicians

Contest for Clinicians is all about recognizing those who demonstrate BAYADA's core values of compassion, excellence, and reliability. Clients, clinicians, and other employees can nominate caregivers to be entered into weekly and grand prize drawings. Awards may include trips, gift cards, monetary rewards, and donations to favorite charities.

BAYADA Bucks

The BAYADA Bucks program provides a meaningful way for offices to recognize and reward employees for the important work they do. Employees who best represent The BAYADA Way may receive BAYADA Bucks to redeem for items, such as gifts, apparel, specialty items, and more.

Excellence Awards

The Ann Baiada Award for excellence in nursing

The Ann Baiada Award for Excellence in Nursing Leadership was established in 2006 in honor of Ann Baiada's countless contributions to BAYADA Home Health Care. The award celebrates and acknowledges a nursing leader who exemplifies Ann's legacy to empower, inspire, and support those whose lives they touch at BAYADA, and embodies our core values of compassion, excellence. and reliability.

The Linda Siessel Award for Excellence in Client Services Leadership

The Linda Siessel Award for Excellence in Client Services Leadership was established in 2012 in honor of Chief Operating Officer Linda Siessel's countless contributions to BAYADA Home Health Care. Linda is a true role model who is committed to excellence, one awardee who exemplifies Linda's commitment to client service is chosen each year.

The Mary Hockstein Award for Excellence in Enterprise Support Leadership

The Mary Hockstein Award for Excellence in Enterprise Support Leadership was established in 2014 in honor of former Employee Relations Specialist Mary Hockstein, who exemplified The BAYADA Way for 21 years before passing away after a long battle with cancer. Annually, the award recognizes a director-level-or-below enterprise support employee who exemplifies Mary's spirit of commitment, professionalism, and passion while making others feel special, respected, and valued.
Career Development
"Strive to provide the very best service to our clients. Set specific goals and work hard and efficiently to achieve them."
~The BAYADA Way®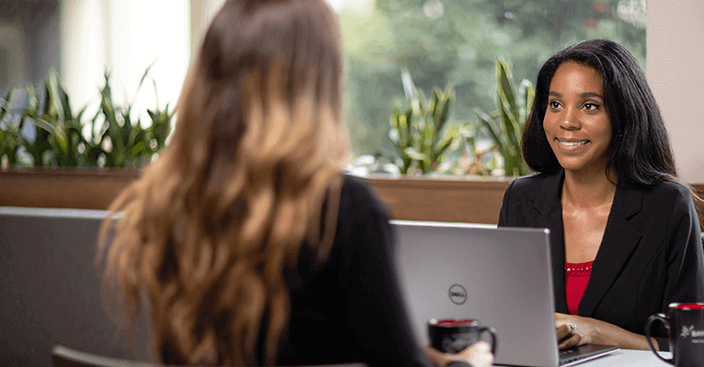 At BAYADA, your growth is our growth. Take your career as far as you want it to go by participating in formalized talent development initiatives.
Aspire

The ASPIRE Talent Development and Mentoring Program gives field employees the opportunity to develop their skills and expertise in a variety of areas including business, clinical, and field leadership.

REACH (Reaching, Excelling, Achieving, and Committing to Habilitation)

Employees within our Habilitation practice can pursue a career path in either office or field leadership.

MaPP (Mentoring and Partnership Program)

MaPP provides ongoing support and guidance to new office employees. Mentors are current BAYADA employees who are passionate about The BAYADA Way and have the ability to coach, inspire, and encourage new hires.

Contact us at jobs@BAYADA.com to learn more.
Did you know...
The BAYADA Talent Scout Referral Program offers a structured bonus reward program for employees who refer new hires.