At BAYADA, we care for each other with the same empathy and compassion that we give to our clients. It is this connectedness to each other and our mission that inspires our employees to give the best of themselves every day to every client. From the clinicians at the bedside to thousands of support professionals behind the scenes, our employees thrive in a culture that champions their success, rewards hard work, and encourages growth—both personally and professionally.
And our employees really do love what they do and it shows: their unbiased reviews have placed BAYADA on Glassdoor's list of 100 Best Places to Work and Highest Rated CEOs, as well as Forbes list of Top Employers for New Grads.
As a company whose first priority is the satisfaction of our employees, BAYADA offers a wide variety of company benefits, perks, and recognition programs as our way of expressing gratitude for their work, while fostering a career-long commitment to personal and professional achievement. So, when our employees say they love their job, we know we're doing ours.
Training AND Development
"Continuously improve our work though evaluation, education, and training." ~The BAYADA Way®
BAYADA offers career opportunities for both clinical and non-clinical positions, providing provides specific role-based training to help all our employees succeed.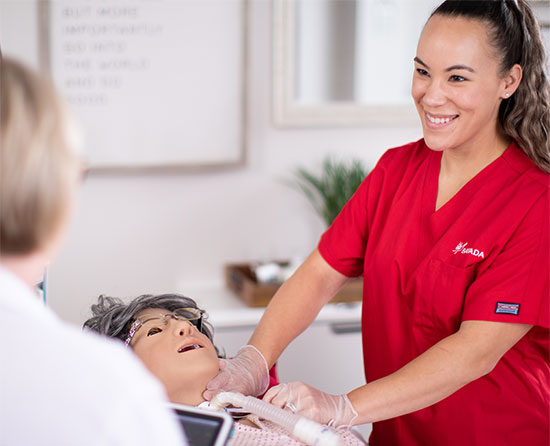 Employee Recognition
"Recognize and reward those who set and maintain the highest standards of excellence." ~The BAYADA Way®
BAYADA understands that ensuring employees feel valued and appreciated for the work they do is the foundation of an exceptional employee experience, and essential to recruiting and retaining the best staff. Our ongoing recognition events and activities include:
hero program

Founded in 1999, the Hero Program is at the heart of our BAYADA recognition initiatives, honoring field employees who meet or exceed expectations in each of the company's core values of compassion, excellence, and reliability. Heroes are recognized at the office, division, and national level, and BAYADA celebrates our four Heroes of the Year (RN, LPN, PT, and HHA) during the Awards Weekend celebration with nearly 3,000 service and support office employees in attendance.

Contest for Caregivers

Contest for Caregivers is all about recognizing those who demonstrate BAYADA's core values of compassion, excellence, and reliability. Clients, clinicians, and other employees can nominate caregivers to be entered into weekly and grand prize drawings. Awards may include trips, gift cards, monetary rewards, and donations to favorite charities.

The Ann Baiada Award for excellence in nursing leadership

The Ann Baiada Award for Excellence in Nursing Leadership was established in 2006 in honor of Ann Baiada's countless contributions to BAYADA Home Health Care. The award celebrates and acknowledges a nursing leader who exemplifies Ann's legacy to empower, inspire, and support those whose lives they touch at BAYADA, and embodies our core values of compassion, excellence. and reliability.

BAYADA Bucks Program

At BAYADA, we are constantly creating new and exciting ways to recognize and reward our field employees for the meaningful work they do. Bucks are vouchers that can be redeemed through our BAYADA Bucks catalog for items such as Tiffany & Co. jewelry, GPS devices, digital cameras, designer handbags, BAYADA-branded apparel and much, much more.

Employees receive BAYADA Bucks, for example, in recognition of perfect attendance, call-out coverage, employee referrals, Office Hero nominations, years of service awards, completion of high-tech skills courses, or for receiving special praise from a client. View the BAYADA Bucks catalog.

BAYADA Presidential Scholarship Program

We ask a lot from our employees because we know what you are capable of doing with the right support: anything you set your mind to. So it is our focus to provide you with the resources you need to realize your potential by contributing to the BAYADA Presidential Scholarship Program.

In support of the company's core value of excellence and the belief that our employees are our greatest asset, thousands of dollars in scholarships are awarded each year to deserving employees who want to choose their own career path, increase their earning potential, and build their self-confidence through education. Follow this link for more information on the BAYADA Presidential Scholarship Program.

Past recipients have applied this scholarship to a wide range of educational pursuits, from finishing their master's degree in nursing to completing an MBA to transitioning from a licensed practical nurse to registered nurse to exploring BSN programs.

The Linda Siessel Award for Excellence in Client Services Leadership

The Linda Siessel Award for Excellence in Client Services Leadership was established in 2012 in honor of Chief Operating Officer Linda Siessel's countless contributions to BAYADA Home Health Care. Linda is a true role model who is committed to excellence, one awardee who exemplifies Linda's commitment to client service is chosen each year.